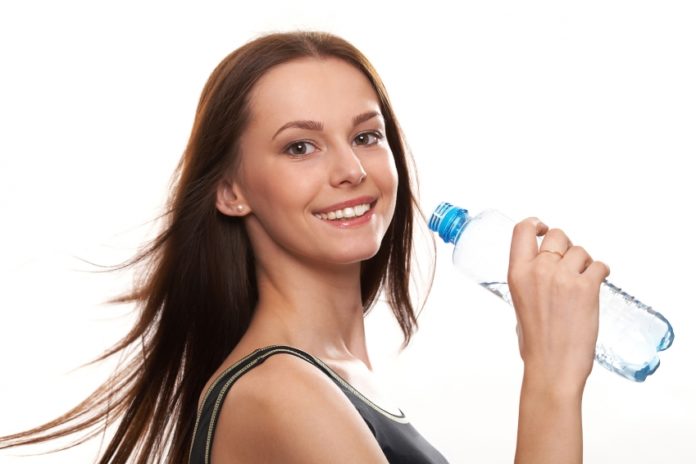 Secret For Glowing Skin 1: Diet
Start by removing all the fatty, sugary foods, heavy and difficult to digest: alcohol, red meat, sausage, coffee, fried or sugary foods, dairy products, etc. also avoid tobacco. Instead, opt for vegetables and fruits in season for a few days. It is the best secret for glowing skin.
In parallel, it is essential to drink plenty of bottled water to eliminate toxins and rehydrate your body (and your skin!). Forget sugary drinks like sodas or juices.
Complete this detox program draining drinking herbal teas rosemary, dandelion or peppermint (which also aids digestion!).
Tip: In the morning, start the day with a glass of fresh lemon juice. This wakes up your body (and your liver) smoothly and will lower the acidity of your body.
Beauty Secret 2: Scrub
A good facial scrub will help you regain a radiant complexion. Essential to remove dead cells, refines skin texture and makes it smoother. Result: The skin is fresher, brighter! Repeat the operation twice a week for several weeks. Attention to dry skin: Avoid at all costs coarse, more aggressive skin.
Tip: For the optimal scrub, clean your skin before applying your facial and exfoliating performing light circular massages. Avoid sensitive areas such as around the eyes and mouth.
Secret 3: Hydration
Masks, creams, serum: each product to moisturize and take care of the face! To use without moderation: they rehydrate the skin, the epidermis and restore reinflate its flexibility.
After the scrub, and clean skin, apply a face mask: leave on for ten minutes before rinsing with cold water to tone the skin.
Finally, use a moisturizer: apply the massaging the skin with small circular movements.
Tip: Remember the eye that often suffers from the lack of sleep and excess of all kinds! Apply cold water or ice around the eyes to relieve the "pockets". Then apply a facial moisturizer "eye" by lightly tapping with the fingertips the area under the eyes to prevent the formation of dark circles.