Having white shoes in your shoes rack means you know how to clean white shoes. White shoes are awesome footwear that gives you a fabulous and sparkling look. They are very difficult to clean but they are easy to maintain. You can follow a routine to clean them whenever you use them; it will save your money by enhancing durability. There are different cleaning procedures for all type of white shoes.
Cleaning Your White Cloth Shoes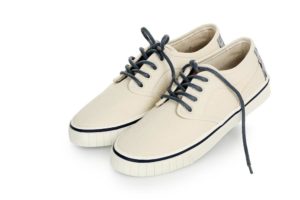 The white cloth shoes are the easiest shoes to clean if you know how to clean white shoes properly. It follows very simple procedure like laundry washing and cleaning.
Remove the shoestrings from the shoes
Put the shoes in cushion covering
Place the cushion covering having shoes in the washing machine
Add one cup of detergent and one cap of bleach in the normal water, bleach will maintain the white color of shoes
Laces should be washed with hands and dry them with low heat dryer
Remove the cushion covering from washing machine and take the shoes out of it
Rinse with clean water and let them dry in the air
Re-attach the laces and use as a new shoe pair.
Cleaning White Canvas Shoes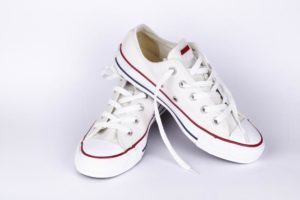 Cleaning of white canvas shoes is difficult especially if you make them dirty with mud, grease, oil and other hard stains. You can save their great fresh look by knowing how to wash your converse shoes.
First of all, remove the superficial dust and dirt with the help of shoe brush or clean soft cloth. Now remove the stains either with the help of commercial stain removals or make a paste of vinegar and baking soda at your home. Apply the paste on stubborn stains and rub with the help of toothbrush gently. Continue scrubbing with a brush until stains are removed from the shoes completely.
It is necessary to remove the shoe laces before starting cleaning procedure on shoes. Because of harsh brushing and chemical applications they may damage or get rough. So clean with hands separately and let them dry in fresh air.
For cleaning of shoes entirely it is better to put them in the washing machine at gentle spinning. Add one cup of quality detergent and one cap of bleach and allow them spinning. Shoes must be put in a pillowcase before placing them in washing machine.
When the spinning is completely taking them out of washing machine and remove the pillowcase. Rinse thoroughly with clean water to remove detergent and bleach entirely.
Now stuff the white canvas in a paper towel to hold your shoes shape and to remove excessive water. Let them dry in fresh air and attach the laces again. Now you can enjoy a cleaned shining white shoe pair again.
How to Clean White Leather Shoes: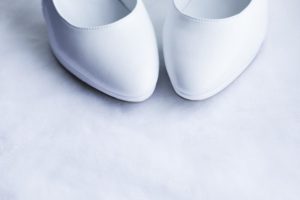 Leather shoes have very soft and delicate surface that becomes dirty by dirt and moist easily. The first step to clean white sandals is the removal of dirt, dust and moisture from the leather surface with the help of liquid soap and clean towel. Rub the towel having liquid soap softly on the shoes to remove dust from all creases.
Shoe laces must be cleaned separately with mild detergent and lukewarm water. if the laces are too dirty them it is better to replace them.
If you have cleaned the leather surface and have not focused on rubber sole then there is no benefit of it. so clean the rubber shoe with bubble cleaner and soap and rub it where there is any hard stain.
Add liquid detergent or liquid soap in warm water in the tub or bucket and soak the white leather shoes in it. Scrub with a sponge until they are cleaned. Wash with clear water until the detergent is removed.
Now soak the shoes with a towel from outside and stuff the paper towel on inner-side. After removal of extra water, let them dry in fresh air. Make sure that shoes are completely dry before you put them on.
Cleaning White Knit shoes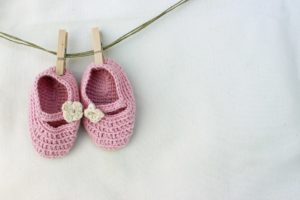 Cleaning of knit shoes differs greatly from cleaning of other white shoes. The knitted portion of such shoes is delicate that need extra care.
Cleaning Non-Knit Portion
The first step in how to clean white shoes in the case of knitted shoes is the cleaning of only non-knitted shoe area with the help of soap and water. Remove the dust and dirt particles from the shoes with a soft cloth and detergent. You must make sure the gentle rubbing.
Use the magic tide to clean knitted portion as it removes away the dirtiness from knitted area.
Add ¼ cup of bleach in cleaning solution having only mild detergent, used for cleaning of white shoes.
You must set your washer at warm water because warm water can remove stains more deeply and give brightness to the white color of shoes. Now rinse with plain warm water thoroughly.
Finally allow the shoes to dry in air for maximum duration and stuff some paper towel into shoes to maintain shape. After drying, attach the laces and use them again but now they will be very clean and fresh.
How to Maintain the Sparkling Look of White Shoes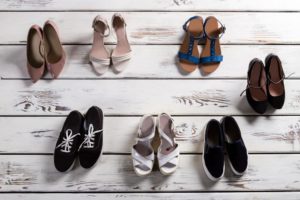 It is very necessary to maintain the whiteness of white shoes that gives a precious white look.
The best detergent for white shoe washing is shampoo. Add shampoo in warm water and clean with either brush or in the washing machine.
You must consider your laces while cleaning shoes because dirty laces in clean shoes will never give a clean look.
Clean the stains as early as possible in order to have easy cleaning.
The best whitening paste is baking soda, add it to warm water and brush the shoes thoroughly.
You can easily hide the scuffs on white shoes with white nail polish.
So your care for your shoes will help you get more benefit from them by saving money and giving brighter look.